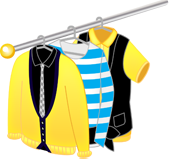 Carl is a character on the Go!Go!Go! programme.
His signature colour is yellow, and his symbol is a magic star. He is now Mr Move It.
Description
Carl is an aspiring magician who practices under the name "Carlos the Magnificent". He keeps his trusty magic wand with him at all times. No matter where he goes, Carl will always be wearing some sort of hat. He also loves bow ties and sweater vests. Although Carl spends most of his time showing off his magic tricks, he is actually a natural-born musician and can play quite a few instruments. He is also a very good friend, especially to Gemma.
Official bio
"Hi, I'm Carl, I love magic! I practice all the time and I'm always trying out new tricks on the other Go!Go!Go! guys... I love making people laugh and watching funny films and TV shows. I really like wearing hats (apart from the ones my gran knits me at Christmas!) I can play the keyboard and I like to sit at the piano with the others learning new songs. We all absolutely love singing together and learning our dance moves. My birthday is 28th June."
Appearances
Songs
Carl sings the following songs. A bold title means Carl was the main singer for the song.
Shorts
Carl appears in the following video shorts:
"

Appearing Coins

"
"

Magical Balls

"
"

Learn the Moves

"
"

Keep Uppy

"
Gallery